Hotel Le Bellechasse Saint-Germain - Paris
48.8597

,

2.32418
349US$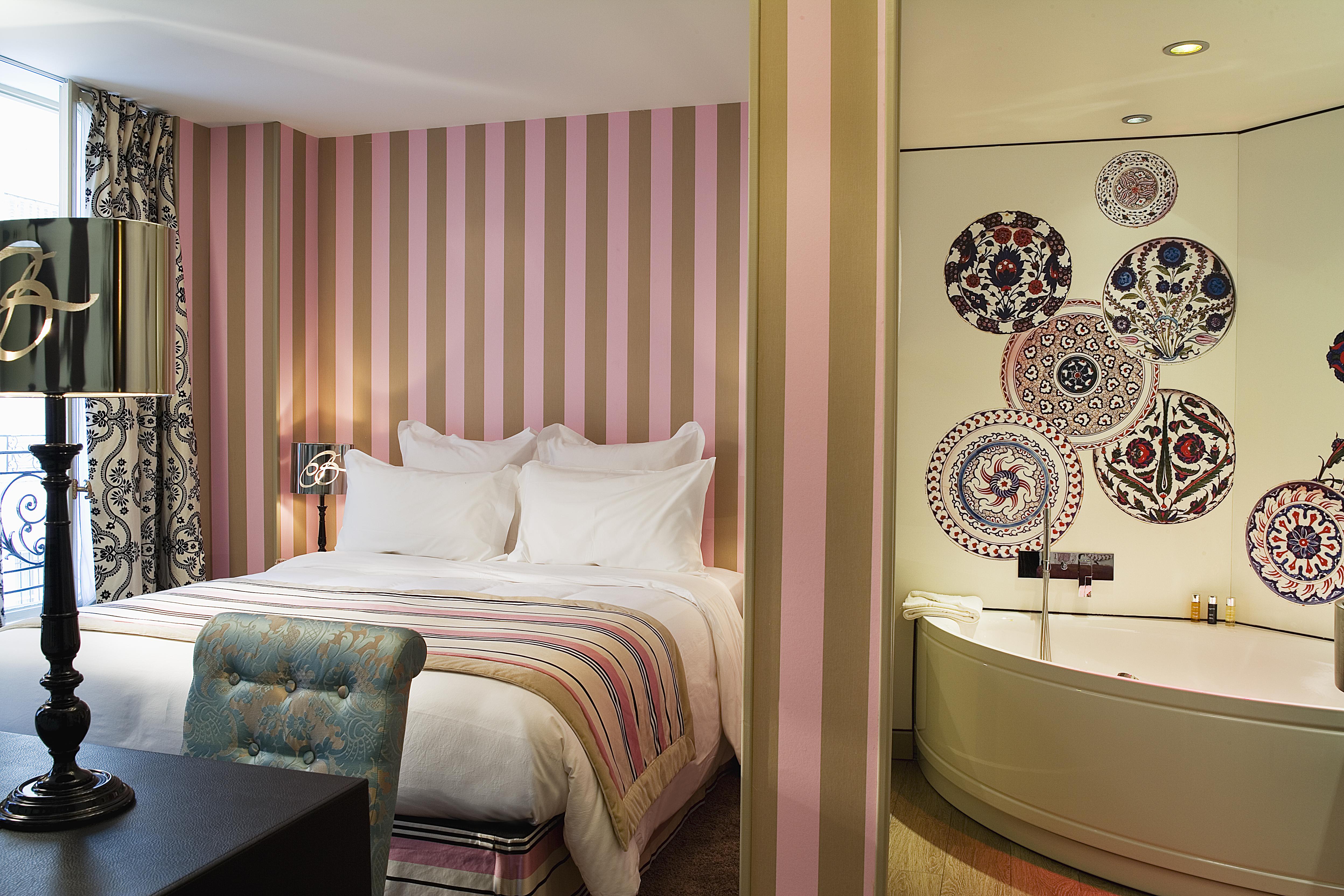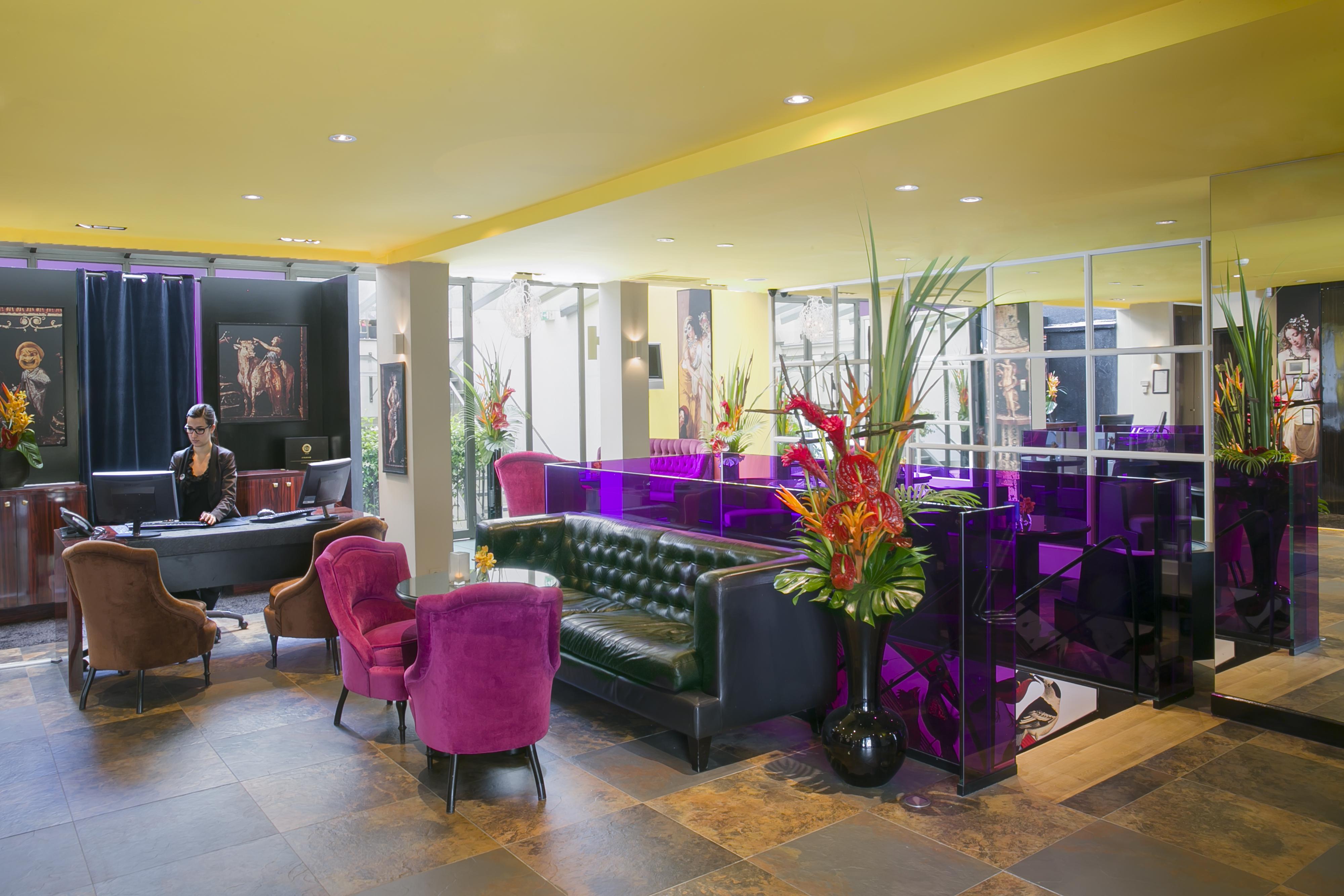 Highlights
Hotel Awards
According to guest reviews, the hotel has been rated as 
Use Badge
Address
8 Rue De Bellechasse
,
Paris
,
France
,
75007
, Ile-de-France
Overview
Located within 9 minutes' walk of such natural attractions as the vast statue "Tuileries Garden", the attractive 4-star Hotel Le Bellechasse Saint-Germain Paris includes baggage storage and a lobby area. Set just a walk down to Musee d'Orsay Art Museum, the hotel features a main restaurant serving contemporary cuisine.
Location
The mid-range hotel is located in a residential area of Paris, a few steps from the 19th - century Sainte-Clotilde Church, 1.3 miles from the 17th-century park "Luxembourg Gardens". The Le Bellechasse Saint-Germain is centrally situated a 5-minute drive away from the famous Cathedrale Notre-Dame de Paris. The Paris property also lies near gardens, and Louvre Museum is only 0.9 miles away. The nearby notable religious buildings include Les Invalides, not too far from the sumptuous Hotel Le Bellechasse Saint-Germain.
Musee d'Orsay train station is 600 feet away from the Paris hotel, while Solferino metro station is 550 feet away.
Rooms
The 33 rooms at this accommodation are carpeted, some of which feature sound-proofed windows together with a mini fridge bar and coffee/tea making facilities. Some rooms at the stylish hotel have a private bathroom with a separate toilet. Some of these delightful rooms offer views of the city.
Eat & Drink
A delicious express breakfast is served in the dining room daily. Guests will sample fine cuisine in the excellent on-site restaurant. The hotel's lively bar is a place where you can get a relaxing drink. It features an elegant design. Restaurant du Musee d'Orsay is 900 feet away and offers French cuisine.
A full breakfast is served at the price of EUR 22 per person per day. 
Leisure & Business
Le Bellechasse Saint-Germain Paris offers a wealth of numerous restaurants and cafés to suit any taste or budget.
Internet
Wireless internet is available in the entire hotel for free.
Guest Parking
No parking available.
The staff at the hotel speaks English, Spanish, Italian.
Year renovated:   2012.  Number of floors:   7.  Number of rooms:   33.
Facilities
Most popular facilities
24-hour services
24-hour reception
24-hour security
Food/ Drinks
Bar/ Lounge area
Welcome drink
Coffee shop
General
Wi-Fi
Baggage storage
24-hour services
Food/ Drinks
Shuttle
Laundry
TV
Services
Paid airport shuttle
Room service
Housekeeping
Laundry
Dry cleaning
Welcome drink
Happy hour
Dining
In-room breakfast
Bar/ Lounge area
Buffet breakfast
Room features
In-room air conditioning
Heating
In-room safe
Mini-bar
Soundproofed rooms
Terrace
Garden furniture
Tea and coffee facilities
Ironing facilities
Media
Flat-screen TV
Cable/ Satellite television
Direct dial telephone
AM/FM alarm clock
Good to know
Check-in
from 14:00-23:59
FREE
Check-out
from 07:00-12:00
FREE
Pets
Pets are not allowed.
Rooms and availability

Bed options:

2 Single beds or 1 King-size bed

Max:

2 persons

Bed options:

2 Single beds or 1 Double bed

Max:

2 persons
City view

Free Wi-Fi

Air conditioning

Bed options:

2 Single beds or 1 Double bed

1 Queen-size bed

Max:

2 persons
City view

Free Wi-Fi

Balcony

Air conditioning
Location
8 Rue De Bellechasse
,
Paris
,
France
,
75007
, Ile-de-France
City landmarks
Nearby
Restaurants
Hotels nearby
Church
Cathedrale Notre-Dame de Paris
1.3 mi
Park
Luxembourg Gardens
1.3 mi
Square
Place de la Concorde
3400 ft
Museum
The Centre Pompidou
1.3 mi
3 Avenue du Général Eisenhower
Bridge
Pont Alexandre III
3400 ft
Church
Eglise Saint-Roch
3900 ft
35 Rue du Chevalier-De-La-Barre
Basilique du Sacre-Coeur de Montmartre
2.1 mi
Church
The Church of St Eustache
1.4 mi
33 Avenue du Maine
Montparnasse Tower
1.4 mi
Museum
Quai Branly Museum
1.3 mi
Church
The Madeleine Church
4900 ft
Restaurant
Nicole's Bar Pizza Grill
200 ft
Restaurant
Ristorante Costa d'Amalfi
300 ft
Restaurant
Cafe Campana at Musee d'Orsay
800 ft
Restaurant
Le 20 de Bellechasse
300 ft
Getting around
Train
Châtelet-Les Halles RER Station
1.1 mi
You can book a shuttle, once your reservation is complete.
Reviews of Hotel Le Bellechasse Saint-Germain
Richard

The location of the hotel was amazing! It was in close vicinity to many of the must-see tourist attractions of this city. Additionally, the hotel staff were very friendly, helpful, and professional. The rooms were spacious and clean.

Nothing all excellent!

Kevin

What a fantastic hotel experience! I absolutely loved the complimentary amenities in the room, and the location could not have been better for my business meetings and exploring. The staff was helpful and friendly, and even offered me two complimentary drinks during my stay. Plus, the nearby attractions were so easy to get to, making it a perfect choice for any traveler. I also appreciated the comfortable and stylish room decor – definitely a great touch!

I honestly cannot think of any negative aspects of my stay. Everything was absolutely perfect and exceeded my expectations. The staff was attentive, the amenities were wonderful, and the location was spot on. I felt totally comfortable and at home during my stay, and I would definitely recommend this hotel to anyone traveling for business or pleasure. Simply put, it was an amazing experience!

Bobby

The hotel's complementary happy hour was a great way to unwind and socialize with fellow travelers. The breakfast offered delicious omelettes and a dedicated staff member doing her best to keep up with demand. Additionally, being located right next to two metro stations and walking distance from major sights made it easy to explore the city.

The room decor was too dark and made the room feel small. Additionally, the lack of a clip to raise the showerhead made for a difficult showering experience. If booking again, it would be best to consider the size and lighting of the room before making a reservation.

Karl

The hotel had a very beautiful decor, which was eye-catching and unique. The breakfast was very enjoyable, with a great selection of food and drinks. The location was perfect, with many shops and restaurants nearby, and it was easy to find public transportation.

The room was pretty small, and it looked cramped with all the furniture inside. The bathroom was not very clean, and there were some issues with the hot water and the shower. The staff was not very helpful, and they did not seem interested in making our stay comfortable. we had a disappointing experience.

Gavin

This hotel's location in the 7th district was great with plenty of restaurants and shops around. The view was incredible - it was perfect for those who love to explore the city on foot. The room and service were great and the breakfast was delicious. We loved the leisure facilities and what we as young people liked the most was the bar with its half-price drink happy hour.

The downside was that the hotel didn't have a pool.

Thomas

great location, calm rooms. the accommodation was only 1 km from jeu de paume. only 10 minutes walk from solferino tube station.

Steve

The location was CONVENIENT, and the perfect breakfast was offered. Can access rodin museum within 10 minutes walk. There is café Royal Orsay, set 200 meters walk away.

missing

I agree indeed with the fact that the rooms are rather small, but nicely decorated and quit comfy. The bed is actually very comfortable. The location is great, and the proximity of Muse d'Orsay RER station make it easy to reach (25' from gare de Lyon). The rooms on the street side are a bit more designish than the other and the street is quiet during the night. The bistro up the street "Boulevard du Vin" I believe, was a nice finding with good food and nice vibe in the evening.

It's a bit pricy for what you get, but not excessive in Paris terms. Definitely is not a rip off.

missing

Location, clean, polite & friendly & helpful staff

missing

Location, room decoration, friendly staff

Fairly small rooms (but it's usual in Paris, I guess), bit overpriced (also usual in Paris :), and on the first day we had a complimentary bottle of water and peanuts, but on the next mornings we only had the peanuts... so we thought okey, we eat only the peanuts then... but at checkout they charged extra 3 EUR/piece for the peanuts that we were eating on the second and third morning of our stay (what's the right English expression... the opposite of generous... maybe greedy? Yes, I think this hotel is a bit greedy if peanuts don't fit into 260 EUR/night price)

missing

The hotel staff is always willing to accommodate. They are helpful about answering questions related to local travel, business hours, etc. We are repeat clients and look forward to our next stay Le Bellechasse.

Perpetual trouble with WiFi access.

missing

Incredible design, luxury feel at a reasonable price. The staff couldn't have been more helpful. It felt so much more special than the usual enormous bland 5* hotels.

missing

Excellent location. You are basically 20 walking steps from the Musee D'Orsay.

The shower is horrible for travellers used to "Western showers". There were two bathrooms in the room: one with only a toliet and the other bathroom where there was the shower and the sink. The bathroom with the shower and the sink had no door whatsoever, and more incredible the shower had a glass door, but it only covered about one third of the shower! The rest was two/thirds wide open!!! So believe me, it got cold when taking a shower....Another thing is that the head of the shower was the "European type", where you had to hold the hose with the shoer all the time, which made it difficult to shower and not to get the whole bathroom wet! (Because, remember two thirds of the shower has no door!)

missing

Modern design with original details, free Wifi, good choice of toiletries and extensive list of TV programs

missing

The only redeeming quality of this hotel was the close proximity to the Metro. Some members of the staff did try to make up for the short comings of the hotel, but I think this hotel is beyond help. There is only so much the staff can do.

I need more room for the things I didn't like. Upon check-in, we were given a room so small, there wasn't even enough room for our 2 pieces of luggage. We had to upgrade to a bigger room (and pay higher rate) just so we could have room to put our suitcases on the floor. The "closet" had 16 inches of hanging space. There was no dresser or any other place to put your clothes, so we never unpacked. There were no mirrors in the room, except for one in the bathroom, and the bathroom only had dim lighting ( I guess this is for ambiance). We had to use our tiny travel mirrors to apply our make-up. The place is run like a small pension but advertises as a "boutique" hotel. Just because it's small does not make it a boutique hotel. No hairdryers.